Ismat Habiba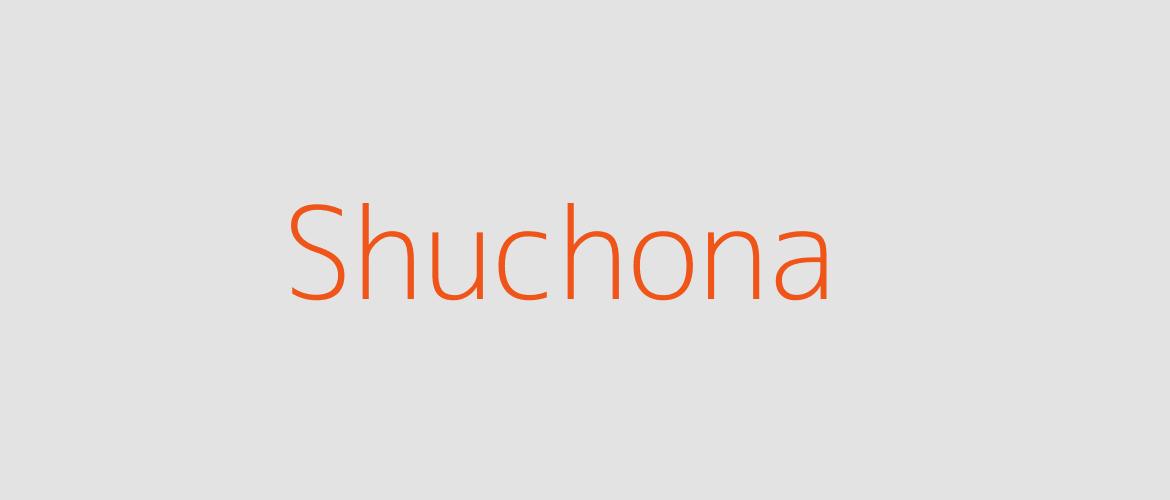 Ohi was born on 14 October 1981. It was 04 o'clock in the afternoon. On the preceding night my leg got entangled in the table fan wire and I fell flat on the floor. It was the day after the Holy Eid-Ul- Adha. At night a few guests came to my place. We did not have a refrigerator at that time. I was quite exhausted. And then happened that fall, right before going to bed. I didn't remember how long I lay on the floor. Situation started aggravating since midnight. The doctor was called in early morning. We were asked to visit her at the chamber. She sent us to a place for an X-Ray. We took a rickshaw. The rugged road gave me violent shaking all the way. It was terribly painful.
The X-ray lab was on the second floor. A narrow and steep wooden staircase was leading on to it. Holding tightly on to the railing, I managed to reach the lab with much difficulty. I still remember how painful it was. The X-Ray was done. We got the report. The baby was in breech position. It would require an immediate surgery, we were told. Payments were made, we signed where we required to. But the surgery was not done immediately. The anaesthetist was not available. During that time, we lived in Rajshahi. Zubaida Begum was my physician. The anaesthetist came at 4.30 in the afternoon. But by that time whatever damage was destined to happen had already happened. I was not given even a wee bit of oxygen. In the meantime, the child had suffered fifty percent brain damage because of oxygen deprivation. She didn't cry at all after birth. I knew it much later because I slipped into a coma right after the procedure. After a lot of hard work my consciousness was regained. 
Time meandered along. One month, two months, three months…the child grew, but not commensurate with age. No expression in the eyes, no smile. My mother looked after my daughters in their childhood. Even during my first daughter's birth I was quite sick.
Ohi was eight years younger than my first one Oishi. Age was catching up to my mother in those eight years. She became quite frail. Her eyesight got dimmer. It was difficult for her to look after Ohi. Feeding her was a challenge for Amma. How could she do it? - My daughter could not even suck the feeder.  When I noticed that, I made the nipple-hole slightly bigger, so she didn't require to suck. That facilitated adequate intake. She was growing up nicely. Ate and slept happily, without much disturbance. We had to take her to the doctor when she was three months old. The doctor's face became grim as he saw her.  He asked, 'haven't Dr. Zubaida told you anything?'
'About what?'  
'Your daughter is not a normal child, she will be mentally retarded', said Dr. Rob, a paediatrician. 
I gazed, not knowing upon who or what. I didn't know how long I looked blank. 'In whatever part of the world you go, east or west, there is no treatment. Only as much improvement will happen as training can achieve, nothing more. For that too you need much time and patience', she continued. 
My world was whirling about and then came to a standstill. Now I am the mother of a retarded child. So what? At times I would forget that I was the mother of a retarded child. Let me relate an incidence.
One day a guest came to my place, after a long time; the wife of my husband's colleague (he died recently).  We immersed in conversation, and I forgot about my daughter.  My domestic aid went to the roof with wet clothes for drying them. The door at the roof-entrance was always kept under lock and key. She came back, as always, locking door. We were still chatting away. Right at that moment a young boy of the neighbourhood rushed in and said, 'your daughter is at the roof.'
I hurried there; the door was locked. I sprinted down to my apartment and went back again with the keys. None was there. Let me tell you how the roof was- open, with no railing at all, that's it. The house was close to the street. I heard peoples' voice from there. I went down to the street. A little below the roof there was a sunshade over a window. My daughter was standing on that sunshade! She was nine years old. 
Another incidence. It was the month of Ramadan. Iftar time was nearing. Some delivery men came with a few commodities that we ordered online. Our guard brought them along to my apartment. I was busy preparing Iftar and hence asked him to receive the goods. He became busy with them and left after finishing his work. Suddenly, I heard from the kitchen a cacophony emanating from the garage.  From the chaos, I clearly heard that my daughter's name was being uttered. I ran to the second floor at Oishis' flat to search for my daughter Ohi. She was not there. I thoroughly searched my own flat, she was not to be found. Frenzied, I went downstairs. I saw Ohi alighting from a rickshaw, with her my younger brother's wife. Before I understood anything they started jabbering. The guard was not at the gate. Ohi crept down the road finding the gate open. It was Iftar time and maybe therefore the busy road became sparse. She started strolling merrily on the near-empty road and went a considerable distance. There were a few shanties around our house during that time. Some urchins spotted Ohi. Two of them started walking along her and two others came to our place to inform us. At that time my younger brother lived on the ground floor with his family. His wife Mukti took a rickshaw that drove hastily towards where she heard Ohi would probably be. Ohi was thirtyfive years old then. I will remain eternally indebted to those street boys.  
I tend to forget that my life cannot be like the mothers of other normal children. I must be much more cautious and careful. My way of life must be different. I must accept this, which I sometimes become oblivious of.